Sparkman On: Taking the 'Work' Out of Networking (Mostly)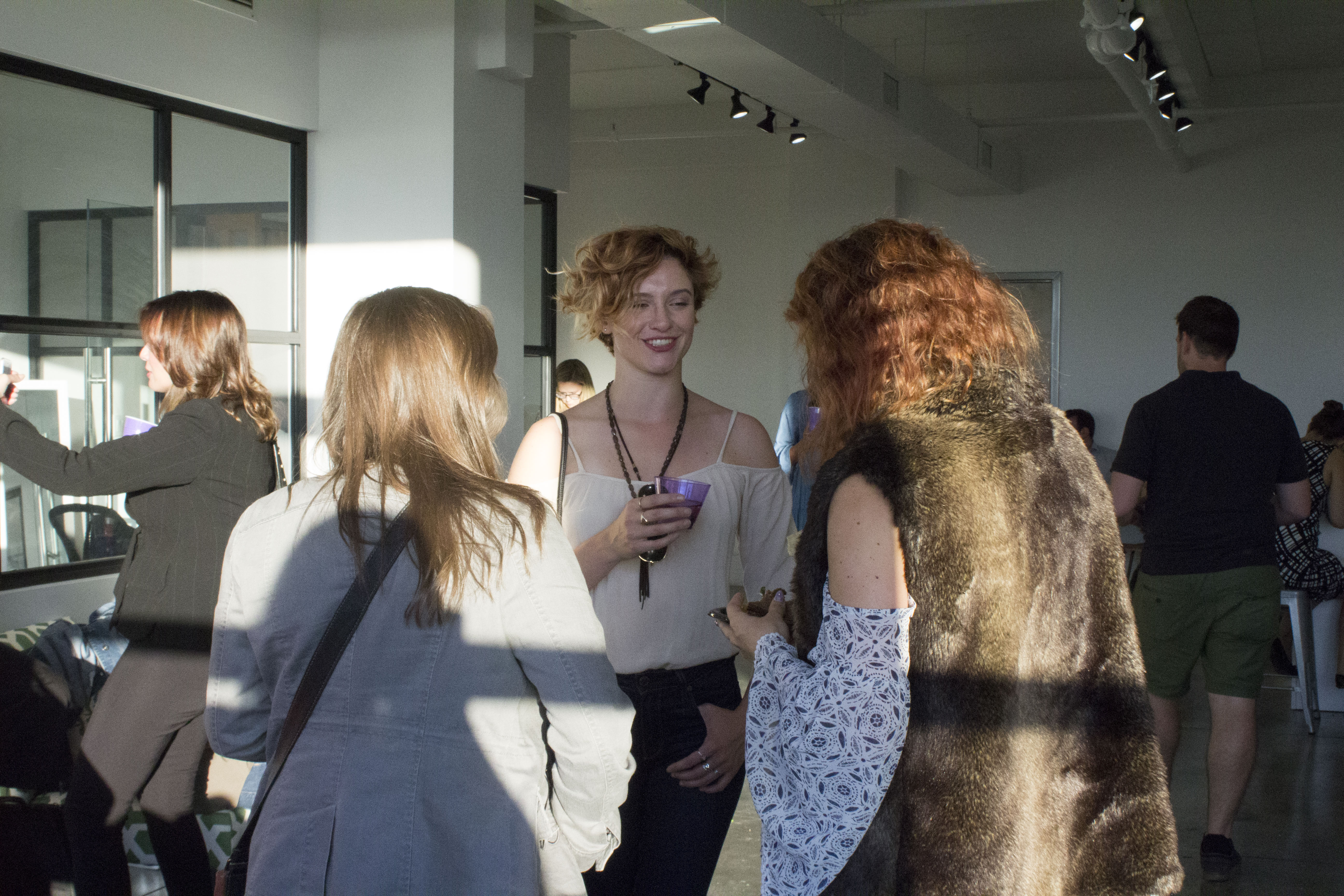 Networking. It's a word that used to fill my soul with intimidation and anxiety. And I would stare into the dark abyss of terror as my brain beat me up.
"This industry is all about who you know. You know nobody."
I used to think that networking meant convincing people to hire you…aka sucking up. It meant treating every conversation like a job interview.
And then everything changed.
A friend of mine who was an electrician invited me out for some drinks with his roommates who also worked in the entertainment industry. Since it was a friend who invited me, I approached the night casually, as just another night out with some buddies.
And that's exactly how it played out. We laughed as they told hilarious set stories. I asked about how they got into the film industry. I learned what they were passionate about. BUT THEN, as we went to say goodbye, one of them turned to me and said, "Hey, what's your number? I'm working on Unbreakable Kimmy Schmidt. If we need additional PAs I'll pass your info along."
Turns out, they were Key PAs who had all just submitted their books to the DGA and would soon become ADs. In other words, they were the exact people who could hire me for work. And what's more, I hadn't spent the whole night trying to impress them with my professionalism. I was just being myself.
…. That's when it hit me. I'd chalked up networking to acts of pure business. And while there is an element of that (you do have to avoid being completely unprofessional), a larger part of it is simply getting to know someone as a person. Because when you're working with someone for 12 -16 hours a day… you want to LIKE them.
Since that moment I approached networking completely differently. I stopped worrying about what I could get from someone – instead I focused on getting to know them.
Let me tell you: since making that switch, networking has become something I love. I adore hearing people's set stories, their journeys, the obstacles they overcame… all of it inspires me. And after getting to know someone, you find that you WANT to work with each other. It's not, "Ehhh I guess we could hire that girl." Instead it's "She's awesome, let's hire her."
And it feels SO much better.
#FemaleACEs #womencrushwednesday #wisdomwednesday
---
Sparkman On…
My name is Sparkman. Seriously. I just got my first job on a major feature film as a director's assistant on a romantic comedy shooting in NYC. I'll keep checking in and let you know all about what I'm learning on set, everything that goes right…and then not so much.
Categories: Sparkman On Set, Uncategorized