FACES Breaking-In Series: Meghan Dineen "How to Never Apply For A Job"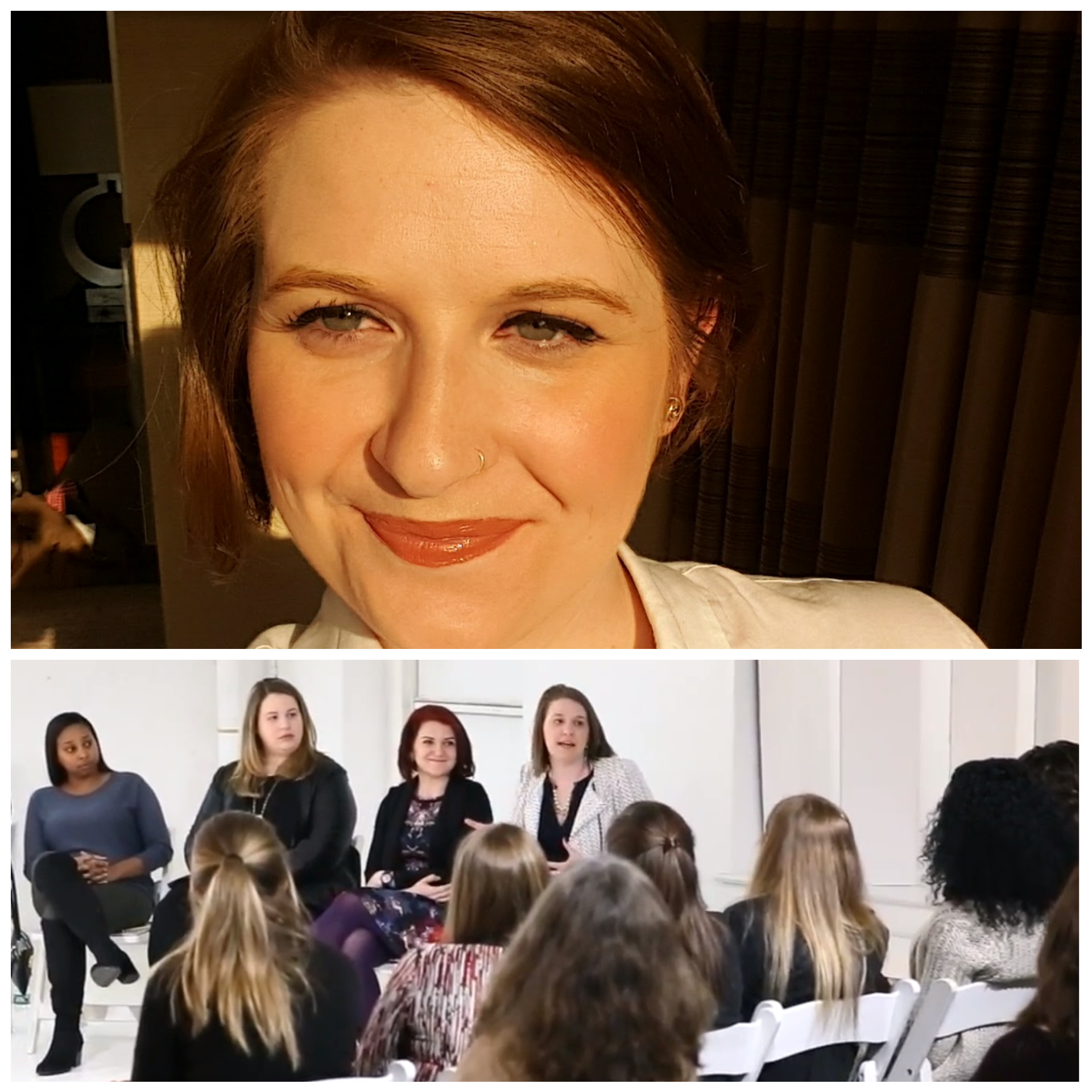 To the filmmakers who are still applying, what if we told you there was a more efficient way to obtain your first job? For the last eight years, FACES board member Meghan Dineen has worked for companies like GIGANTIC! and SYFY without having to hand in an application. Her secret was her ability to network.
Her golden method, however, was not realized until after her graduation from NYU. As soon as she received her degree, Meghan started cold applying. She applied to thirty-five jobs through applications featured on company websites. With no response back, Meghan knew she had to find a different approach.
Meghan remembered an old friend from NYU was a producer of Chopped. Meghan took it upon herself to reach out to that friend. Even though Chopped did not have openings at the time, this confidant recommended Meghan to a friend who worked for the reality TV company GIGANTIC! Productions. That contact lead Meghan to an office and set PA position for multiple series.

Under this title, Meghan worked in production and post-production for the series Secretly Pregnant, True Life: Best Of, and True Life: I'm Too Beautiful.  On set, she handled petty cash, secured locations, and facilitated team accommodations for overnight shoots. For post, she oversaw footage transfer and paper deliverables for the episodes to be delivered to the network, music cues, and blurs. While producing reality shows was not Meghan's dream at first, she valued the experience. " I learned how television was made and how deals were constructed." Meghan commented.
When it was about time to leave GIGANTIC!, Meghan was preparing the transition by asking for recommendations. A work friend at GIGANTIC! reached out to old friends at SYFY. Through that contact, Meghan found out about a PA position that was available. Networking served Meghan again by securing her that position.
Meghan still works at SYFY. She is currently the Talent and Content Development Producer for their new editorial brand SYFY WIRE. She oversees strategy and creative execution for video and audio franchises and live events. Additionally, she works with the brands internal and external talent to develop new projects in their voice. Meghan is also the Co-Producer of the live storytelling show Yum's the Word. For this show, Meghan manages the run of the show logistics, oversees video capture of the event, and manages the show's YouTube channel.
Many in the entertainment industry have heard the phrase " It's all about who you know." Meghan believes this is essential to succeed. In her career, she has never gotten a job by just applying. She has always used relationships and her network. In fact, networking is how she met the founder of FACES, Brittany Rostron. Now, as a FACES board member, Meghan continues to attend industry networking events not just for her own career, but to find others who need help getting a foot in the door. From encouraging new female filmmakers to hiring young women who need their first or next job, Meghan is confident she can give others the same opportunity she was given by her friend before.
Written by Madeline Allard
#WCW #WomanCrushWednesday #femalefilmmakers #thefutureisfemale #womenintelevision #womeninentertainment #femaleempowerment #womensupportingwomen #changetheratio #meghandineen #syfy #syfywire #gigantic!productions #howtoneverapplyforajob
— — — — — — — — — —
Breaking In Series
Industry professionals of all levels reveal their crazy or totally benign stories about how they got their "big break"…or at least how they got someone to agree to let them buy coffee and take out trash.
Categories: Breaking In, Uncategorized