Our Mission
Female Artistic & Commercial Entrepreneur Support, Inc. (FACES) is a not-for-profit organization that aims to increase the number of female voices in film, TV, and digital media. It seeks to do so by helping women break into and develop successful careers in those industries. FACES encourages aspiring female artists and entertainment professionals to approach their careers like small businesses, using the entrepreneurial skills learned through training and guidance provided by the organization's community of professional support.
On a broader scale, FACES hopes that the resulting increase in female influence at all levels of the entertainment industry will lead to the general public's greater exposure to more varied and authentic female perspectives. This, in turn, will heighten the potential for awareness, empathy, and understanding in regards to gender equality and female empowerment.
Meet the Faces Behind FACES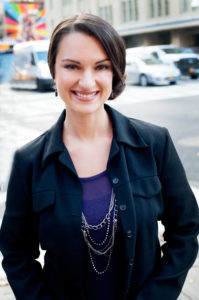 Brittany Rostron
(Founder/Executive Director)
Brittany is a true multi-hyphenate in the entertainment industry, clocking more than ten years of diverse experience in feature film, TV, and digital content. She's held positions ranging from Line Producer to Location Scout to Script Coordinator on films such as Men in Black III and The Smurfs Movie, TV series such as The Knick and Nurse Jackie, and commercials for clients such as Under Armour and MTV. She also works as a freelance writer, script consultant, and as an adjunct instructor at NYU. In a previous life, she traveled the country with a retired football legend in public relations. She has her BA in Television, Radio, & Film with a dual degree in English from Syracuse University and her MA in Artistic Entrepreneurship from NYU.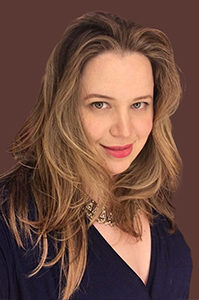 Ashley Van Buren
(Vice Chairman)
Ashley Van Buren spent 11 years working in feature film development and production in New York. You can catch her name in the rolling credits of seven of those feature films. She has worked with writers and provided manuscript notes, dramaturgy, and story editing on hundreds of feature film scripts, manuscripts, and librettos. She has also contributed writing to TheaterMania (where she currently holds the position of Creative Editorial Director), Mediaite, Women & Hollywood, The Huffington Post, TDF Stages, and the book The Moment. She has also served as an assistant director or script assistant on productions, readings, and labs of new musicals. Additionally, Ashley has ghost-written for a television personality, produced a New York Times best-selling eBook, provided research assistance on five books, and wrote and produced web content for Rachael Ray Show and chef Jamie Oliver's U.S. website. With her collaborator Laura Benanti, Ashley has co-written, produced, and/or directed web videos including Connie Britton's Hair Secret, Santa Baby, Laura Benanti Explains... and the series Workin' It for Radio City Music Hall. Ashley is a member of City Center Encores! Off-Center's Artists Board, F.A.C.E.S., and The Lilly Awards' Lilly Power Network.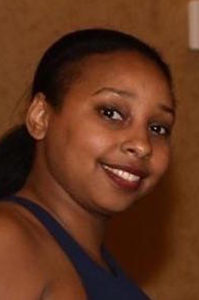 Tiffani Gray
(Treasurer) 
Tiffani spends her work hours as a production manager for AMC Studios' episodic drama series and digital content. Having seven years of diverse production experience, her passion is all things media, but she is especially interested in the future of streaming video content and what that means for scripted series. When she's not actively producing a series, she can be found pencil-in-hand, face-in-script, scribbling notes in the margins.