Breaking In Series: Tiffani Gray "Waiting for the Click"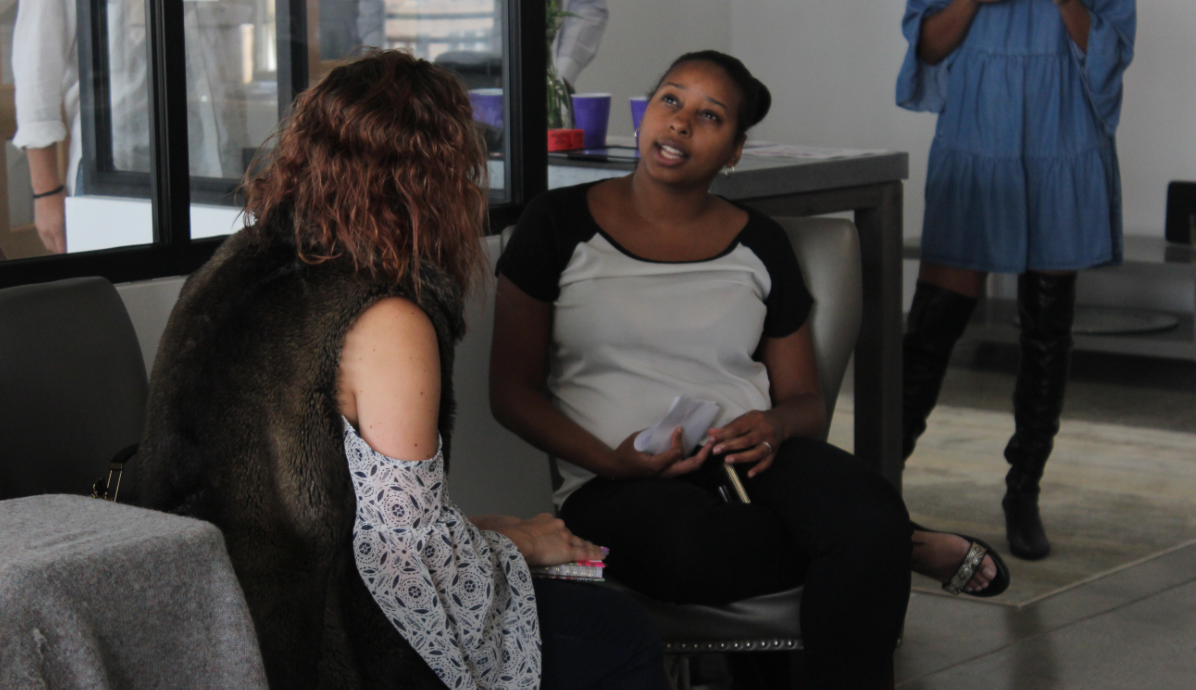 In addition to being the FACES Treasurer, Tiffani Gray is a Production Manager of Original Programming at AMC Networks. But she didn't start out on that track. Not that track, not that field, not even that industry. In fact, she spent years in the totally wrong profession before realizing her calling. Before something finally clicked.
Tiffani's journey began when she was a project manager at a small engineering firm for sustainable buildings. She recalls when the financial crash hit, and suddenly it was her firm that was no longer sustainable – she was out of a job. Not knowing what was next for her, she struck up conversations with those around her, hoping for that click– that sudden realization that there was something she was supposed to spend her life doing.
One day, she spoke to an architect with whom she had previously worked. Tiffani remembers him describing to her what his ex-girlfriend, Erica, did for a living and adding, "it's sort of what you do." Erica was a production manager for TV and film.
Click.
Tiffani agreed with the similarities between the necessary skillsets of both her previous job and that of a PM and jumped at the opportunity to meet with Erica.
As she waited for her former colleague to make the introduction, Tiffani dove into research to best prepare herself for their meeting. Never having imagined herself with a career in entertainment, she tried to learn as much as she could about the industry in general, as well as the specific role of production managers within it. She also made sure to read up on Erica's individual career.
Lastly, she arranged visits to the sets of a few smaller film projects she had access to, to get a better idea of what this new world looked like.
Another click. This felt like home.
The next click followed soon after, when she actually met Erica. The two totally hit it off, and although there were no positions open in her office, Erica offered to send out a recommendation email on Tiffani's behalf. She sent it out to every coordinator, line producer, or other industry folk she knew in New York.
It didn't take long for Tiffani's phone to ring. It was Mark Hagerman, the Production Office Coordinator (POC) on the Will Smith film Men In Black III. He had received Erica's email just as an Office PA position opened up on his team. He hired Tiffani on the spot.
Tiffani made the most of the nearly year-long project, learning as much as she could about the inner-workings of such a major blockbuster production, and networking as much as she could. The lessons she learned and the contacts she made during her tenure on that first job were the building blocks she needed to climb the ladder to the next phases of her new career.
It was also on this project that she first met FACES Founder and Executive Director, Brittany Rostron, who was working in the Locations Department. And the clicks just keep on coming…
#FemaleACEs #womencrushwednesday #wednesdaywisdom #breakingin
Written by Lea Ruwaldt
Photo by Malikah A. Shabazz
——————————
Breaking In Series
Industry professionals of all levels reveal their crazy or totally benign stories about how they got their "big break"…or at least how they got someone to agree to let them buy coffee and take out trash.
Categories:
Breaking In