Breaking In Series: Stephanie Wise "When One Store Closes, A New Career Opens"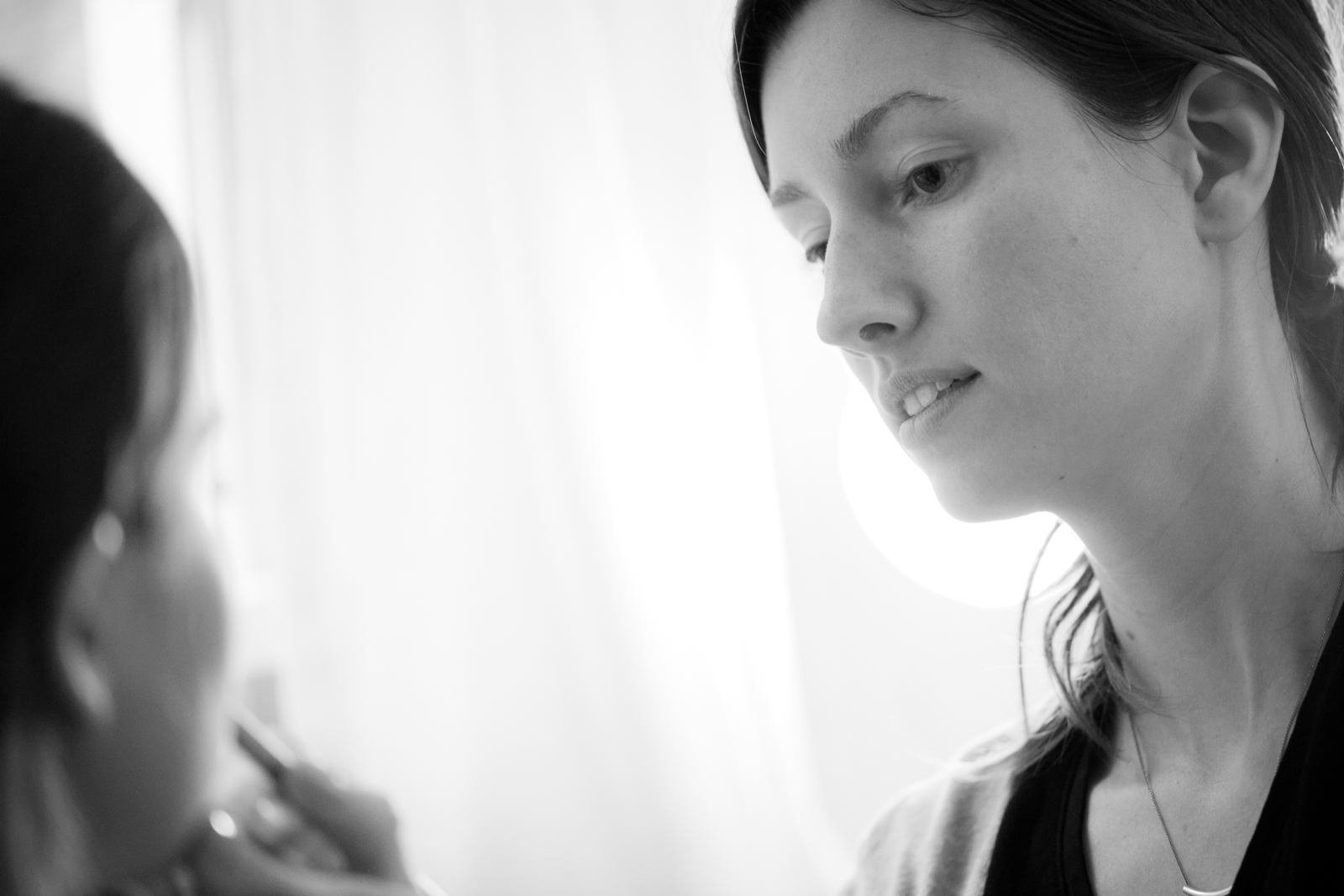 If you've ever watched The Blacklist, you've seen Stephanie Wise's work showcased on canvasses that include James Spader's face. She's been the Key Make-up Artist for the NBC television show since its premiere in 2013. And that's just the latest credit in a list of films and television shows she's worked on.
Stephanie got her first introduction to show makeup in high school when a friend's mom brought her on to a production of The Lion, the Witch and the Wardrobe she was directing during the summer. She continued to train under many professors and mentors during college and through participation in local theater productions and small commercials.
Her big break actually came in the form of a phone call that told her she was fired. The store she was working at was shuttering its doors suddenly. Instead of looking for another full-time retail job, Stephanie made the bold decision to apply for make-up artist gigs, while working only a part-time "day job" to pay the rent.
She took on lots of low budget and student films in the beginning, helping out any production that needed her in order to boost her portfolio and fine-tune her craft. She worked to become more comfortable with certain makeups, invested in tools and products that she felt would enhance her work performance, developed more efficient ways of preparing for her work day, and anything else to help make her a suitable make-up artist for more high-profile projects.
It was on one of these smaller jobs that she met the Assistant Director (AD) that would hire her as Head of the Make-up Department on several indie films. After a few years, she no longer needed to supplement her income with non-industry work. Then in 2013, through a strong relationship she had built with the department head from her many freelance gigs, she was offered the position of Key Make-up Artist on The Blacklist.
Stephanie reinforces the importance of relationship-building in moving your career forward. And as a make-up artist, she has had to become an expert on working well with others, as it is vital to her job performance. The producers need to trust that any make-up artist they hire is able to create a comfortable environment for the talent, as they sit with her for sometimes hours as she pokes and prods their faces.
What's more, the importance of relationship-building is especially personal for Stephanie, as she met her husband while working on The Blacklist as well.
So while it probably wasn't great for the owner, that store closing most certainly made life better for Stephanie, her husband, and maybe even James Spader.
#FemaleACEs #womencrushwednesday #wednesdaywisdom #breakingin
Written by Isabella Way
——————————
Breaking In Series
Industry professionals of all levels reveal their crazy or totally benign stories about how they got their "big break"…or at least how they got someone to agree to let them buy coffee and take out trash.
Categories:
Breaking In