Breaking In Series: Aubrey Smyth "Leading Lady Finds Her Voice"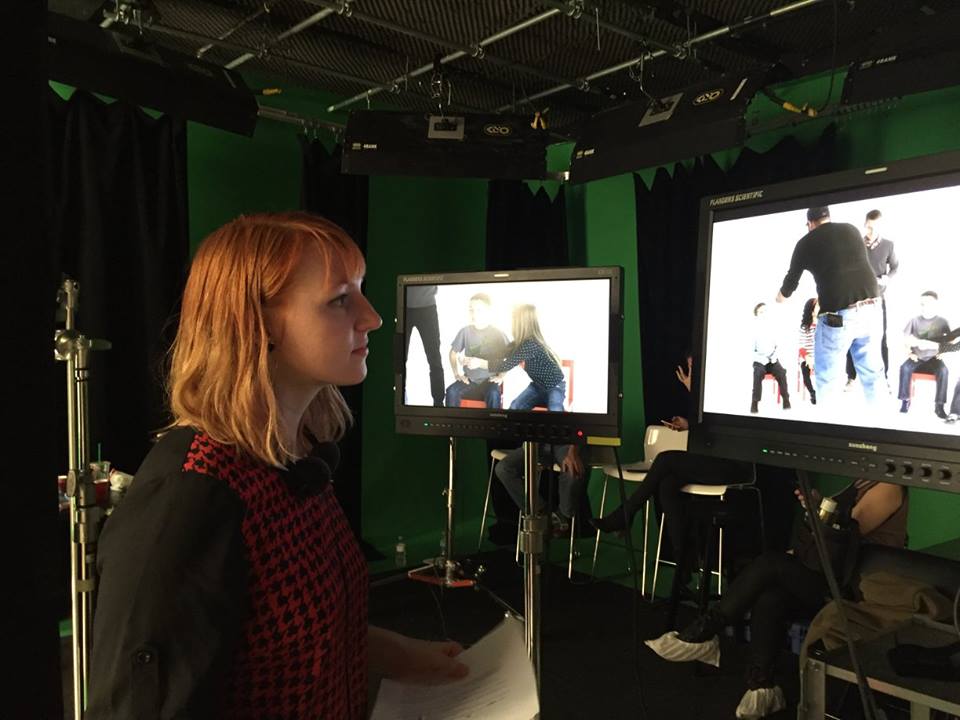 Aubrey Smyth is a Commercial Director who has truly embodied the New York City hustle. Her passion for directing began when she attended Pratt Institute in Brooklyn, NY. After graduation, she was commissioned to direct and produce videos for Pratt. Aubrey recognized the opportunity to start her own production company and seized it.
Not having a formal education in business, she enrolled in entrepreneurship classes and at the age of 21 Aubrey started her full-service video production company, Gingersnap NYC. She continued to take courses and accessed small business owner networks, filmmaker groups, and volunteer opportunities to grow her business. Subsequently, Aubrey's uncommonly rapid success can be attributed to how well she utilized her network and became involved with the New York filmmaking and advertising community.
In short, she's the ultimate Female ACE.
However, before she could fulfill her ultimate goal of becoming a Director, Aubrey first had to find her creative voice. She learned that only through the realization and then demonstration of a unique point of view, could she become a distinguished and marketable Director.
And so, while still running her business, Aubrey wrote an original short that aptly displayed her penchant for comedic dialogue while focusing on an issue she was passionate about. At the time, the topic was moderately trending, but today it has exploded onto the collective social consciousness. The resulting PSA entitled, Little Leading Ladies, crushes the negative stereotype labeling women as "bossy" from a very young age and empowers them to embrace their roles as leaders in the workplace.
This adorable-yet-poignant video, which also showcases Aubrey's skill working with children, will be re-released by FACES across all our online platforms this Friday, January 5th.
To further build her director reel, Aubrey submitted a script to an international commercial spec contest run by MoFilm for Lipton Iced Tea. As a semi-finalist, she was granted money to produce the commercial and upon completion of the project was awarded first place. She then entered another spec contest for Klondike and was runner-up. As a result, Aubrey was able to brand herself and create a distinct directorial style that helped her gain representation as a Commercial Director by the women-owned Cutter Productions.
To continue advancing her career and experiences, she used the prize money from both contests to finance her comedic short film, Ginger with a Snap. It screened in festivals nationwide and she is currently pitching the short film as a TV pilot.
Aubrey's advice for young directors, "The best way to predict your future is to create it." And when you do, make sure you have something specific to say.
#FemaleACEs #womencrushwednesday #wednesdaywisdom #breakingin
Written by Abigail Barr
——————————
Breaking In Series
Industry professionals of all levels reveal their crazy or totally benign stories about how they got their "big break"…or at least how they got someone to agree to let them buy coffee and take out trash.
Categories:
Breaking In