Breaking In Series: Tara McHugh "Waiting for the Right [Spider] Man"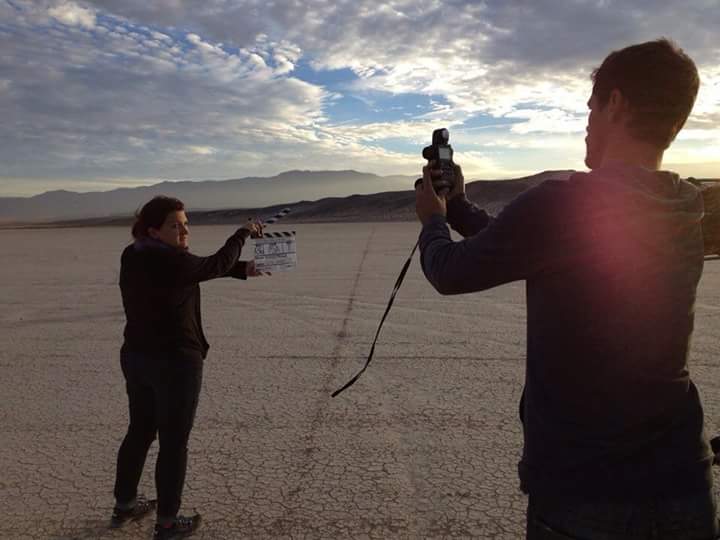 After racking up some fairly impressive entry-level production credits on several commercial shoots and reality TV shows, Tara McHugh took a giant leap of faith and left the business (and NYC) to save money while waiting for a bigger opportunity to come her way…and it paid off. She just wrapped as the paperwork PA on Netflix's Orange is the New Black. After graduating from college, Tara was desperate to break into the industry any way that she could. She took a few jobs working on corporate videos for a family friend, went on countless informational interviews with alumni from her college, and applied to damn near every gig that was posted on Entertainment Careers or Staff Me Up. After working on a couple of reality shows as a day-player (never more than a couple of days), her first staff job in the entertainment industry was as a Clearance Production Assistant for Billy On The Street.
From crew call on her very first day, Tara took the job extremely seriously, hustling down the street and tracking down people for blocks just to get necessary signatures. Disregarding the sweat dripping down her face, she took pride in getting back to the crew before the other PAs. And it showed. After just one day, she received a call from the producers and was asked to be a Core PA.
While this job, among other commercial gigs that followed, were great experiences, Tara realized in order to fully commit to working in an industry with such crazy hours, she needed to save enough money to move to New York City. At the time, she lived in her parents' home on Long Island which added a 2+ hour commute each way to the standard 12+ hour production work day. And so, Tara made the difficult decision to temporarily trade her love of production for the security of a 9-5 job as an assistant manager at a massage parlor. During that time, she also had to turn down any short-term production jobs so she didn't risk losing her full time position and ultimately impede her movement toward her larger goals.
After several months, Tara began to worry that she might have made a mistake and completely ruined any momentum she had gained thus far in her career, the call she had been waiting for came. FACES founder Brittany Rostron had mentored her for some time, and was aware of her reluctance to accept any short term projects.
With a smile Tara could practically hear through the phone, Brittany said, "I know you said you aren't interested in any short gigs right now…but what if it was on the new Spider-Man movie?
It took about three seconds for her to say "yes".
Less than a week later, Tara couldn't have been happier to make that 2+ hour commute to the Spider-Man:Homecoming production offices to start as an Assistant Location Coordinator. Turns out, exceptions can be made for multi-million-dollar blockbusters.
#FemaleACEs #womencrushwednesday #wcw #wednesdaywisdom #breakingin
Written by Abigail Barr
——————————
Breaking In Series
Industry professionals of all levels reveal their crazy or totally benign stories about how they got their "big break"…or at least how they got someone to agree to let them buy coffee and take out trash.
Categories: Breaking In, Uncategorized