Breaking In Series: Sparkman Clark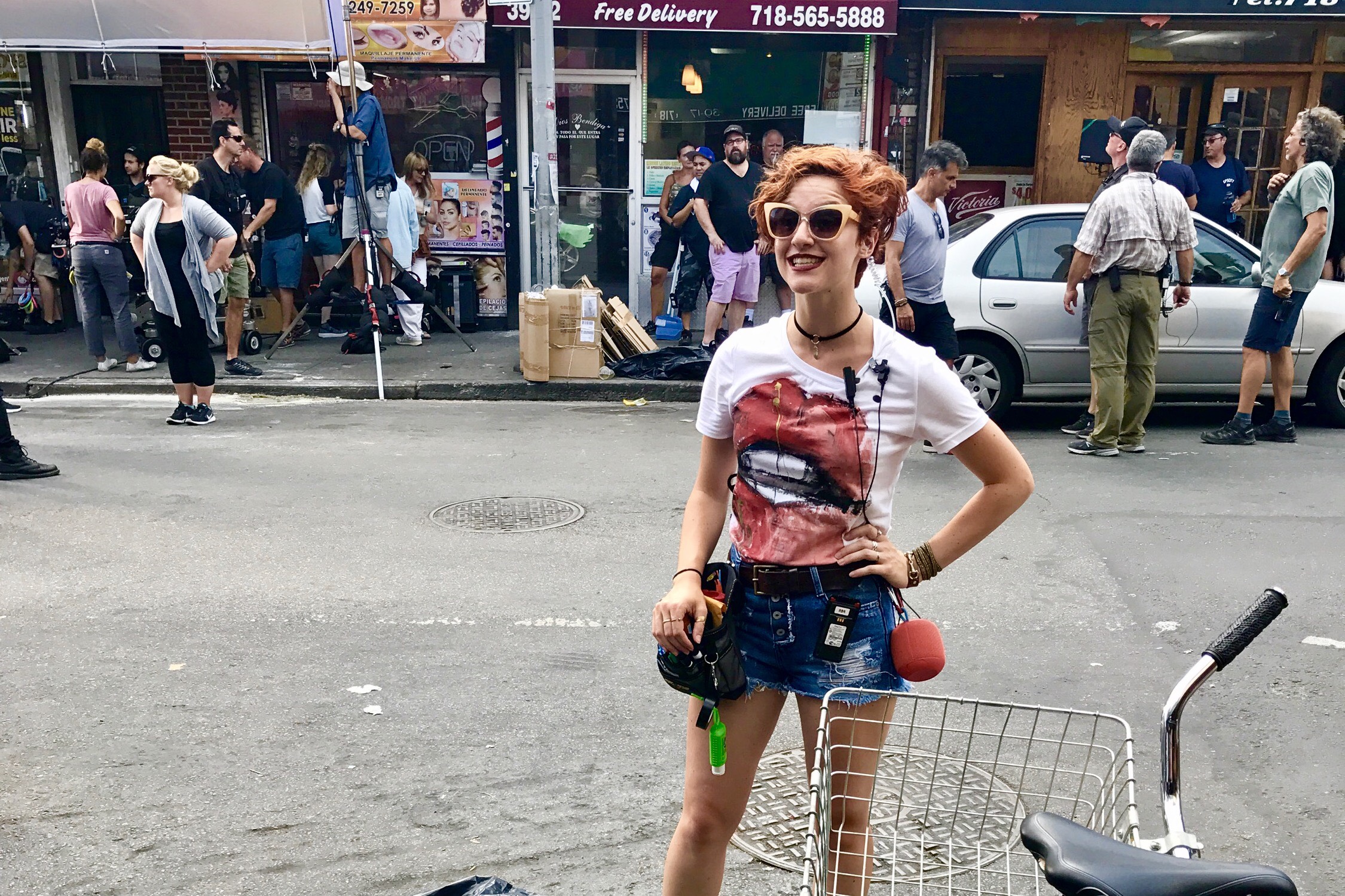 My name is Sparkman. Seriously.  It's not my last name. That's Clark. So first name Sparkman, last name Clark. (That's the rundown I give the baristas at Starbucks.)
I currently work on a 30+ million budget feature film as the Director's Assistant. I had never even heard of this guy before hand, nor did I have any idea this film was happening until I stepped into an office at Steiner Studios in Brooklyn, NY.
So how did I get here, sitting on my Director's "special cooler" by video village, watching Liam Hemsworth flirt with Rebel Wilson on monitor? I'm on a first name basis with them, by the way. How is this my life??
No seriously. How is this my life? You're probably wondering too.
Trust me, I am just as shocked as you are. I pretty much tricked a couple people into thinking I actually knew what I was doing.
When I was in the thick of the day-playing-new-PA hustle, I asked older people how they landed a big gig all the time. "HOW did you get a staff position on Girls??" "You're working on the new Marvel TV show?? HOW?" "You're working with Spielberg?! Please, teach me your ways."
I honestly don't think any of us has any idea what we're doing when we're starting out. We all kind of stumbled into our first gig and fake it until we kind of, sort of, make it. At least that's what happened to me.
So how did I get this job? Well.
1.) I decided I was going to PA
2.) I started asking EVERY SINGLE PERSON I knew and loved if they knew ANYONE in the film industry.
3.) I worked ANY job I could get my hands on so I could come across as a working professional. Not "Susan's niece asking for a job."
I built up a decent resume (for a newbie PA). And then I called up my Grandmother (of all people). Her friend's cousin (I know) was a big-shot 2nd AD in New York. She worked on Enchanted, Nurse Jackie, and Serendipity (when she started as a PA).
I got this 2nd AD's contact and called her up. She responded warmly and gave me her email. I started following up with her every 6 weeks or so. She was very busy with The Good Fight (the The Good Wife spinoff) so I did not always hear back. In fact, I've never actually met her in person. But I kept dropping her a line so she knew I existed and was out there hustling.
BUT. When researching Production Coordinators and Supervisors in the New York area, I found someone who worked with this 2nd AD on Enchanted. So I cold-called him.
Believe it or not, he responded positively to this. I expected him to tell me to get lost like a lot of other people did. Maybe it was my confidence or maybe I was just lucky enough to catch him when he was in a good mood.
He gave me his email. And when I mentioned I knew this 2nd AD who worked with him, that was enough to convince (*cough* trick) him that I was networked into this industry. He told me to follow up in a few months.
I followed up a few months later. He called me in for an interview for the latest feature film he was working on. He said they needed Office PAs, Producer Assistants and a Director's Assistant. I got tunnel vision and said, "I want to be the Director's Assistant. Directing is what I want to do."
Two days later, I went back for an interview with their Director. I gave myself a pep talk in the mirror, told myself I was AWESOME and marched into that office. Our interview lasted twice as long as his interview with the other 3 girls in that office.
That afternoon, he hired me to be his assistant.
It was a whirlwind of stars aligning, following up diligently, and prying my way through any door I got half a toe into. But here I am, with the greatest job I could ever imagine and learning faster than I ever have.
And I'd like to share what I've been learning and experiencing with you all. Who knows, maybe you'll learn something with me and then you too can trick someone into thinking you know what you're doing!
Just Kidding. Sort of.
#FemaleACEs #onset #womencrushwednesday #wisdomwednesday
——————————
Breaking In Series
Industry professionals of all levels reveal their crazy or totally benign stories about how they got their "big break"…or at least how they got someone to agree to let the buy coffee and take out trash.
AND ALSO, keep coming back every other Wednesday for more Sparkman, in her own FACES series:
Sparkman on Set
Her name is Sparkman. You can doubt the name, but never hustle. She just got a kickass job as a Directors Assistant on a rom-com shooting in NYC this summer. But getting to her "first big break" wasn't easy. And she wants to tell you all about it. 
Categories: Breaking In, Sparkman On Set