Become A Member                                  
To join today: email brittany@femaleaces.org with the subject line "FACES New Member." (Do not click on the buttons as they are currently under construction)
Why Join?
Commit to your future by taking control of your career and announcing your official Female ACE status to the world! Become part of a community of women who are not out to beat each other down to get ahead, but support one another so we all can be lifted up.
Career Services
Complimentary Career Consultation*
Personalized help staffing crew for an indie project*
Subscription to Exclusive Job Notices Newsletter/Announcements
Exclusive Opportunities/Access
Ability to be Apprentice PA on one of our professional productions
Opportunity to Submit Reel to be showcased as part of our #HireHer initiative via FACES various outreach platforms
Access to all past FACES event videos/recaps
Access to add educational videos (Coming Soon!)
Invitations to Exclusive Meetings held by our Founder and Board to offer input and feedback to help guide the growth and direction of the organization and its programming. Have your opinions heard and counted!
FACES Program Discounts
Discount on Job Placement Commission Fee
Discount on any FACES workshop, seminar, or event
Partner Discounts
Headshots
Promo Video
OZ Production Services (tables, chairs, H/MU stations, pipe & drape etc.)
Engaging Educator Confidence/Public Speaking Workshops
More coming soon!
Plus all new members receive a FREE FACES t-shirt!
Includes our motto "Together we will dance on the shards of broken glass ceilings" (Avail in S, M, L, XL)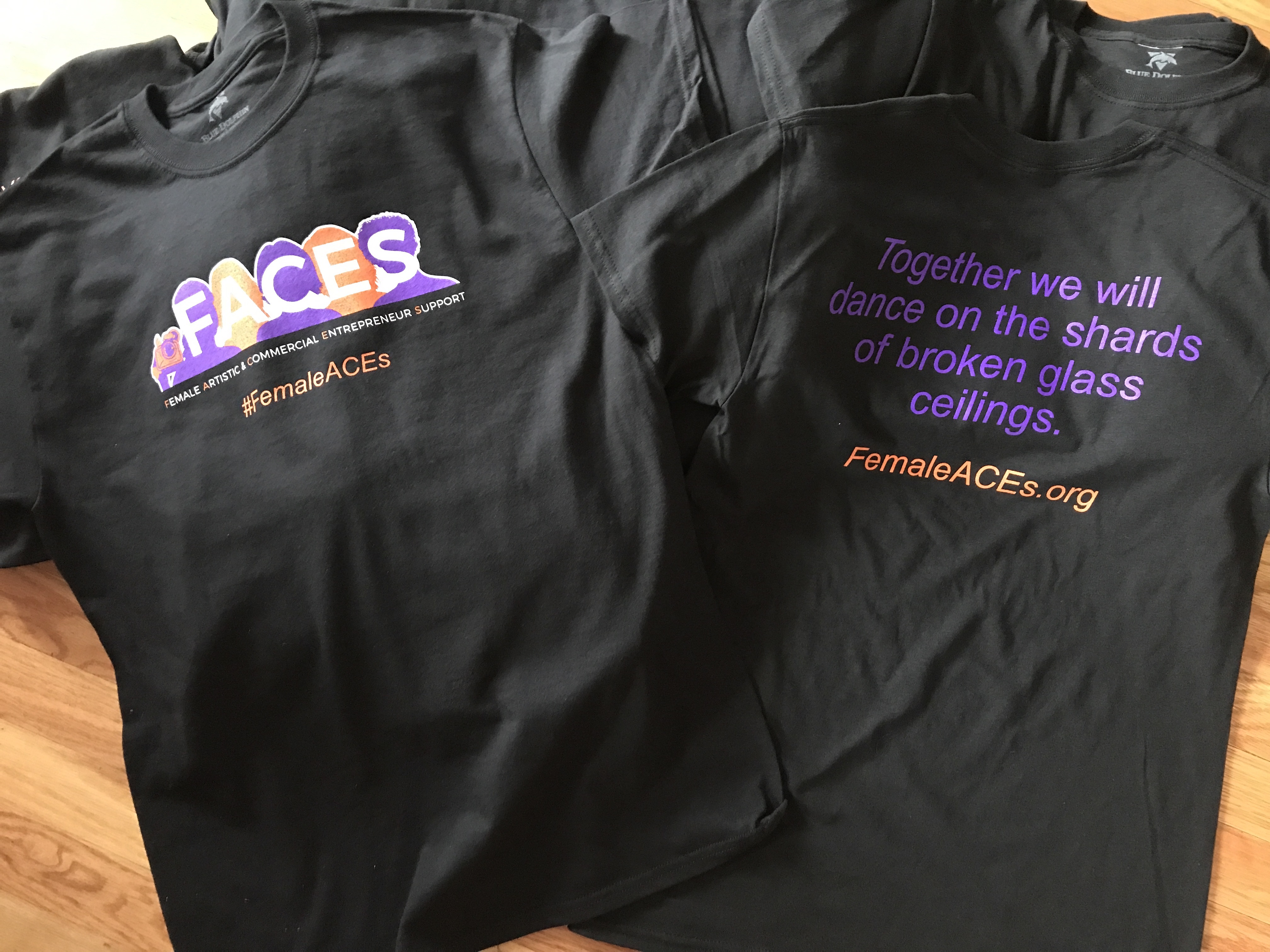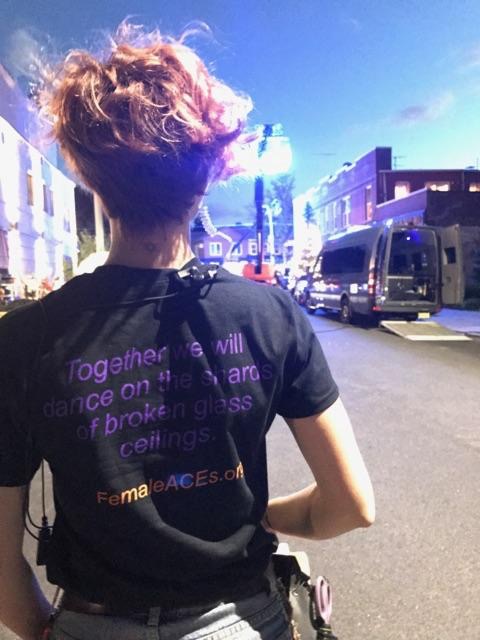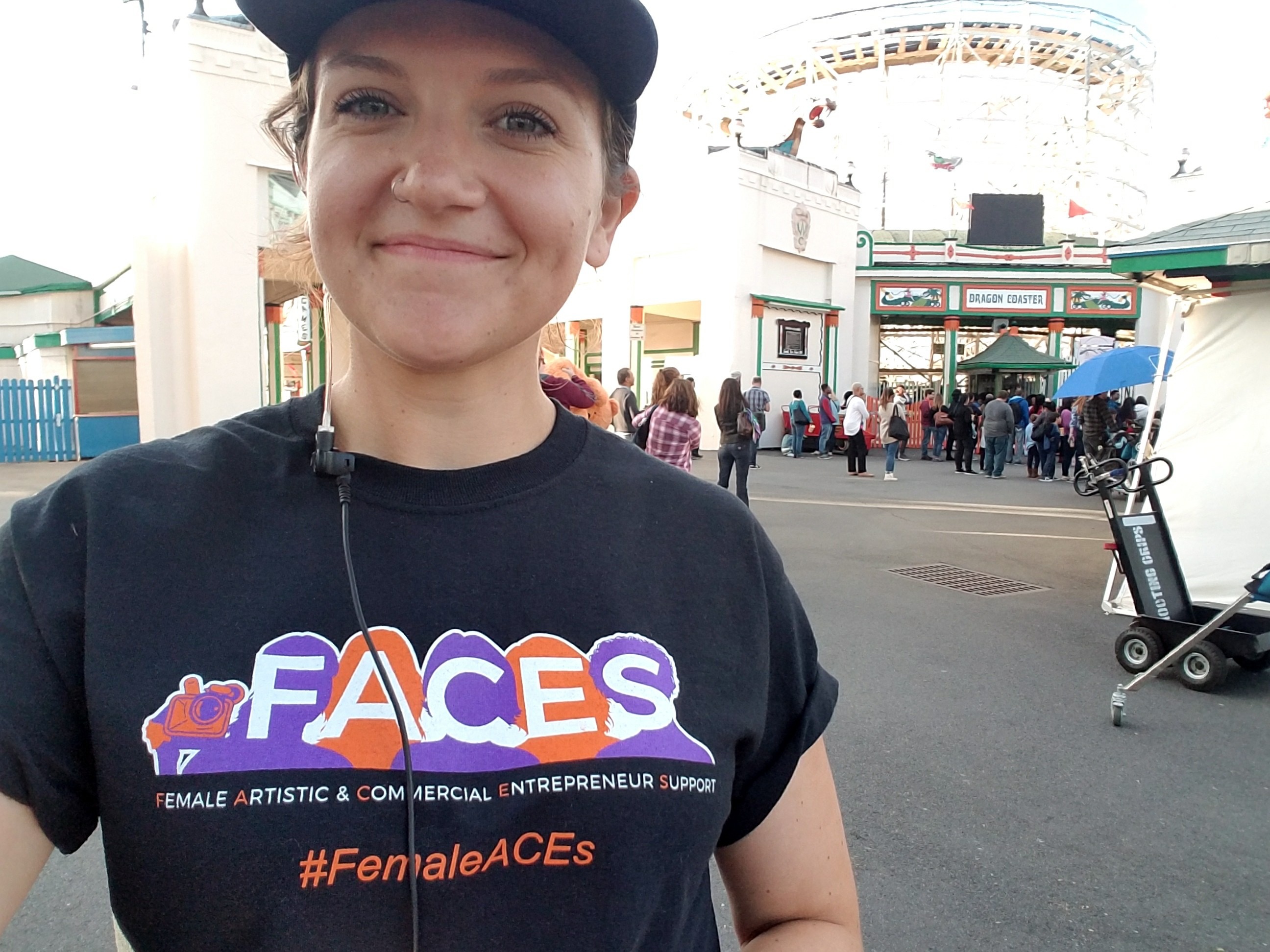 Membership Dues
One-time, non-refundable $25 initiation fee
Choose from one of two plans:

Monthly Plan: $10 per month, $120 per year
Annual Plan: $100 per year (save $20, and receive additional benefits!*)
Membership dues are renewed automatically (monthly or annually, depending on which plan you have chosen) via credit or debit card and are not tax-deductible. Membership can be cancelled at any time. Members who opted for the Annual Plan will be refunded on a prorated basis. Email brittany@femaleaces.org for additional information on cancelling your membership.
To join today: email brittany@femaleaces.org with the subject line "FACES New Member." (Do not click on the buttons as they are currently under construction)
*Only members who opt for $100 annual membership fee are eligible to receive free career consultation and staffing assistance. Note, that success in filling crew positions is not guaranteed.